I have given you the whirlwind tour of my explorations in weaving with handspun cotton singles as weft. That was following a single path on a many-branched tree.
I took a natural dye workshop back in the early 80's when I first learned to spin. I was fascinated, but I was in graduate school and knew I had to put the blinders on, so the doing was put on hold for about 20 years, but meanwhile I collected books on natural dyes. So it goes.
The doing part started with my decision to take a class on color at Haywood Community College with Catharine Ellis. I am not exactly color challenged, but I do love weaving white. So I took that class, and then there was a dye class after it. So I took it too. Most of it was with synthetic dyes, but we did an indigo vat. After that class, I made my own vat at home, which is still working today.
Catharine had already developed the woven shibori technique and was writing her book. So you see, weaving white with the shibori stitchers woven in was right up my alley.
Here is a photo of a runner with a piece of pottery by a local potter.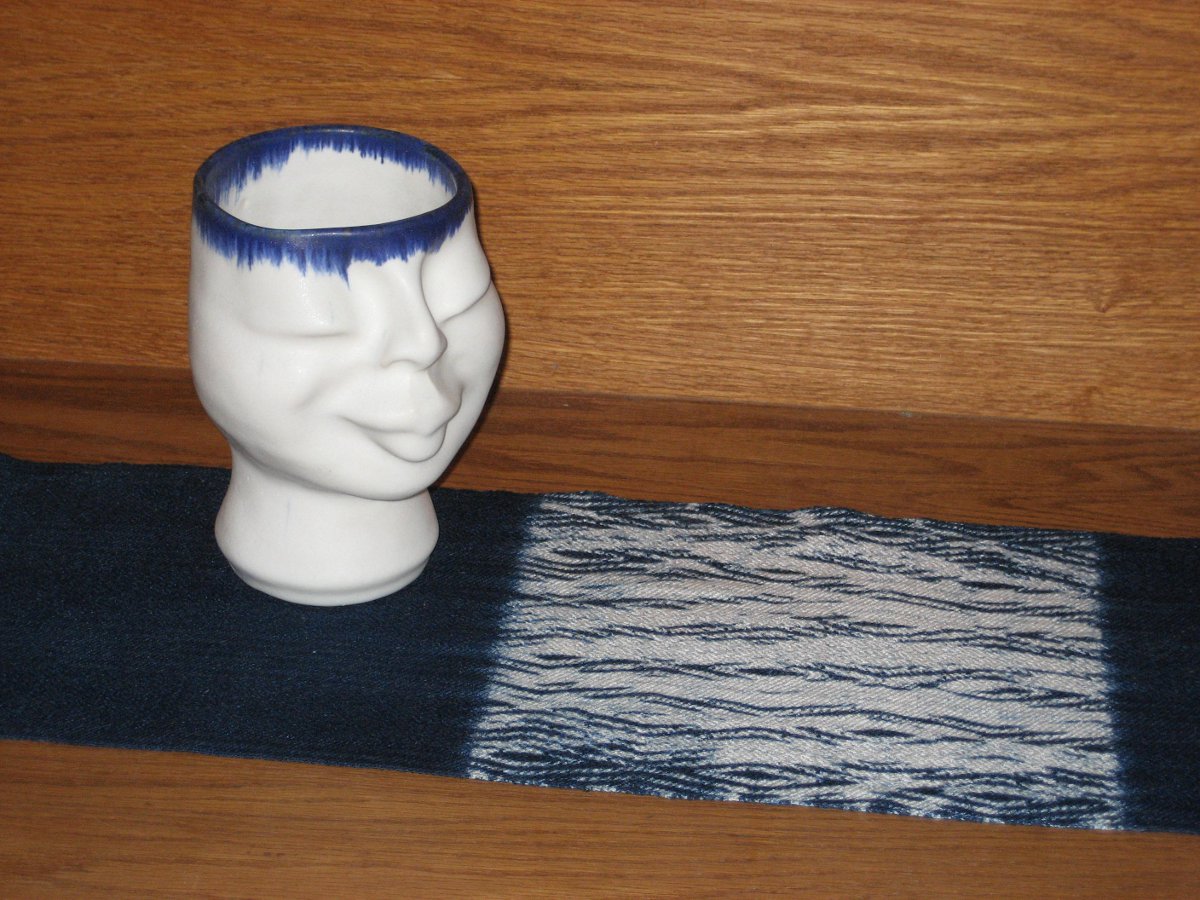 I think it was a year later that I then took a summer class at Haywood, with shibori as the topic. Several weavers took the class so we worked on woven shibori. At the end of class, I used the Ecospun recycled polyester as part of the weft in a small demonstration piece. Some of my samples and that little piece were published in the Jan/Feb 2005 issue of Handwoven (see "New and exotic blends" on p. 27). Instead of using crepe twist yarns for shaping, I used the permanent pleating of the polyester portion of the weft. Later, I revisited the crepe & shape concept.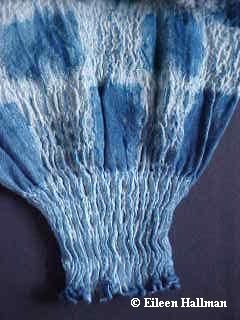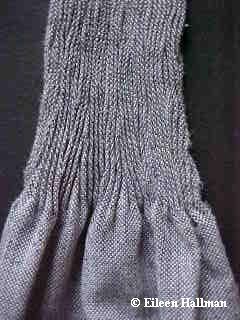 Here's an "An-tie". It won an HGA award at the Blue Ridge Fiber show in 2002.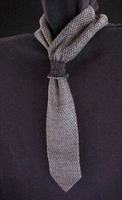 Diane Totten has taken the permanent pleating to a higher level with her "crimp cloth" garments. You can see her work and workshop offerings at http://diannetottenhandwovens.com/ .
Let me tell you, sewing the permanent pleat part is not easy. She has mastered it, so take a workshop with her.